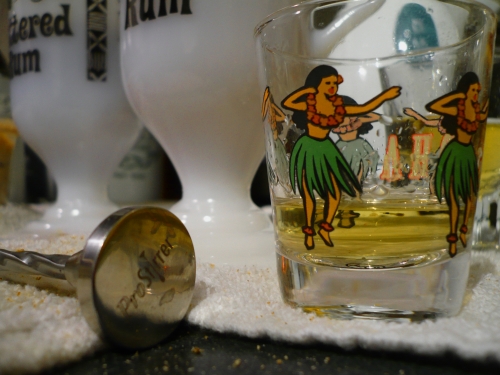 Seemed like Hot Buttered Rum Time.
2 Tablespoons ColTiki Hot Buttered Rum batter
1½ oz Rum of choice((I put out Coruba, A Martinique, and the Scarlet Ibis))
4 oz Hot Water
Fresh Nutmeg, Mace
Mix batter with 2 oz almost boiling water until dissolved. Add rum and stir while adding the last 2 oz of water. Dust with fresh ground nutmeg and mace.