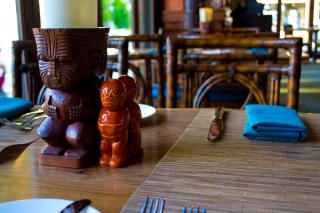 I was lucky enough to be asked to provide a local-flavor exotic cocktail recipe to celebrate the triumphant return of Trader Vic's to Portland. When I say triumphant, it is an understatement. The partners who realized this vision deserve the heaps of admiration they are currently receiving.
I did not expect to speak to a partner who clearly understood and had great experience with what Trader Vics is.  To be of the highest praise: This is Trader Vic's.
And so, how could I not make a coffee grog? I've been waxing about the deep body of coffee for some time now and will likely continue. The dandy combination of Coffee/Lime/Pineapple forms the core of the flavor profile. One may be surprised at the volume of Herbsaint – it should balance the fresh pineapple and the wine notes of a central american sourced coffee, so feel free to tweak at will.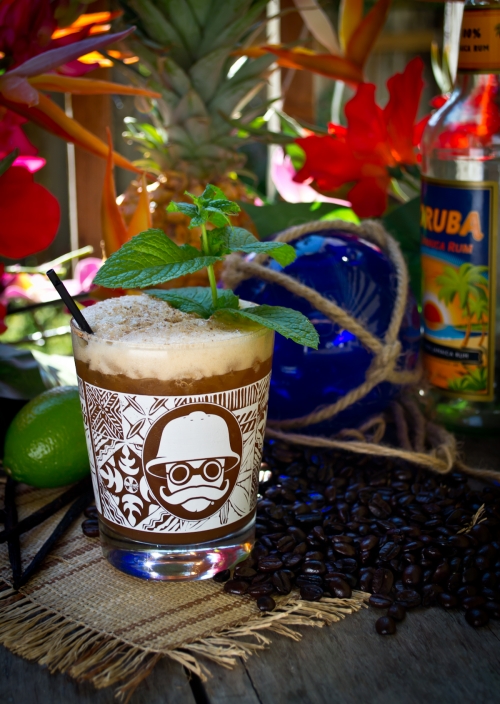 Glisan Grog
2 oz dark Jamaican Rum
¾ oz cold coffee
¾ oz fresh pineapple juice
½ oz B. G. Reynolds Vanilla Syrup
½ oz fresh lime juice
¼ oz Herbsaint
2 dashes bitters
Shake all with 6 oz crushed ice. Pour into a double rocks glass and garnish with spanked mint and a dusting of ground nutmeg.