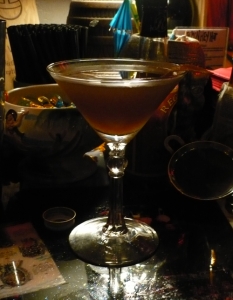 Poison Dart
½ oz orgeat
½ oz fresh squeezed lemon juice
¼ oz cinnamon syrup
¼ oz Cynar
2 oz Bulleit Bourbon
dash orange bitters
dash pimento dram
stir well and double strain into cocktail glass, orange twist garnish.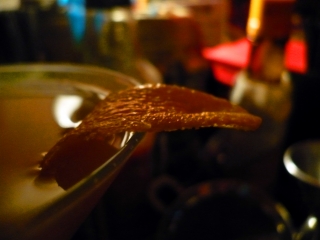 The spices in Amaros pair wonderfully in tropicals. Here, the rich complex Cynar is paired with cinnamon, lemon and orgeat to pull out those lovely spicy notes in Bulleit. You don't need rum to make tiki!